The loofah: a trendy plant!
3 minute reading



Categories


Expert advice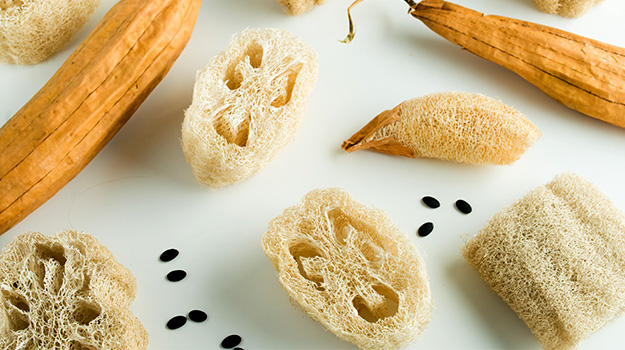 Growing fruits and vegetables improves our plate in flavor and freshness, but also reduces our ecological footprint. However, what if, faced with the abundance of our harvests, we waste the surplus? As an expert in the fight against food waste, I wanted to explore gardening from a completely different angle. For several years, I have been exploring the full edible potential of seasonal foods, learning to cook the tops, roots and stems, then inventing recipes to maximize the fruit of our harvests. This approach inspires me enormously and leads me to take an interest in what nature allows us to cultivate to reduce our waste. This is why I wanted to grow loofahs, this zero-waste sponge that goes perfectly with dish cake.
The rise in popularity of the zero waste movement is drawing attention to loofah gourds, 100% natural sponges that are compostable after use. Loofahs inspire green consumers who have finally found an alternative that meets their needs. Exit the yellow and green sponges! The loofah has proven itself and demonstrates that, combined with an ecological soap, the dishes come out even more radiant!
Where does the loofah sponge come from?
The loofah sponge that we get in Quebec does not come from here. Harvested mainly in the Maghreb countries and in Asia, luffas, from the Cucurbitaceae family, come from afar and with their carbon footprint. With this in mind, more and more gardeners are trying to embark on the loofah adventure by growing what will become their dish or body sponges themselves.
How to grow a loofah sponge?
Gardeners have the loofah in their sights, and for good reason. Imagine producing enough sponges to avoid having to buy them and, as a bonus, helping to reduce waste. Loofah cultivation is exciting because each plant is generous in gourds. If grown in optimal conditions, gardeners will be able to harvest 10 to 40 gourds per plant. And that's not all! Each squash is in turn generous with seeds, producing on average between 100 and 300 seeds. It's hard not to dream of presiding over an empire of luffas! But before you get carried away, you should know that loofahs are extremely temperamental. First, the germination rate is about 2 out of 3, even for professional gardeners…
How long does it take to grow loofah?
These squashes usually grow in countries where the average temperature is between 20 and 25 degrees Celsius. They need at least 200 days without gel to offer a compact and solid sponge. On this subject, if you plan to embark on the adventure, you will have to plant them no later than mid-February to harvest at the end of November or at the beginning of December.
There is also a global movement, the #luffachallenge, propelled by star gardeners on Instagram who have the ambition to bring together an autonomous sponge community. It was therefore in mid-February that the Instagram accounts of tens of thousands of amateur gardeners caught fire. Since then, photos of the evolution of plants have invaded the social network, like weeds!
Can loofah be grown indoors?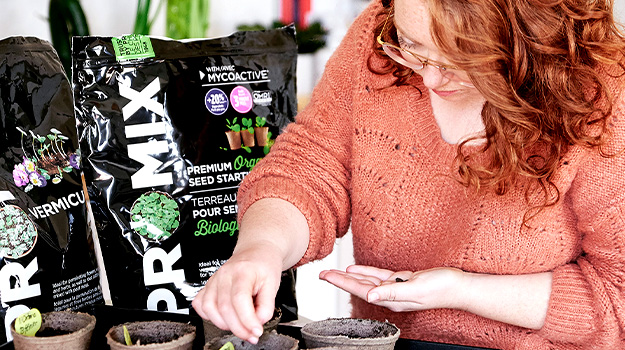 Our northern climate could also be an obstacle for your production. Put the odds on your side by starting production in a sufficiently humid greenhouse. You will need to water and pamper them every day, or every other day. Avoid placing them in direct sunlight, as the foliage could suffer from sunburn. If all goes well, you can transplant them at the end of May, once the average temperature does not drop below 10 degrees Celsius.
Luffas need lots of light and heat. It is therefore preferable to transplant them to grow outdoors, for a more abundant harvest. However, if you want to grow them indoors, make sure you have a large enough pot of soil, and a stake so that the squashes, which grow tall, can reach maturity as if they were outdoors. or in a greenhouse.
The first foliage generally takes 4 to 30 days before showing the tip of the nose, regardless of the variety. So you have to be patient. Throughout its growth, it is important to maintain a high level of humidity, and to make sure to maintain the temperature between 20 to 25 degrees Celsius.
My loofah adventure
I've been testing loofah cultivation for you and will keep you posted on developments. So far, the project promises a good result, but much less ambitious than I imagined… Indeed, of the 50 seedlings planted, only 20 have germinated, and 12 have shown signs of growth. I had, however, followed the indications of the gardeners specializing in loofahs, but all had warned that the first year could be disappointing.
How to plant loofah seeds?
One evening in mid-February, I soaked my seeds in a bowl of water to help them germinate. The next day, I prepared my biodegradable pots which I filled with premium soil for seedlings. I made a small hole in the ground to plant one seed per pot, I covered with a little more compost and a little water. I added some vermiculite to the seedlings and waited about a week to enjoy the first leaves.
In a few days, I will be ready to begin phase 2: the transplant. I will tell you the rest of my loofah adventure in a future article. I will share my observations with you and I will keep you informed of the various pitfalls that I will have encountered in my pursuit of this dream of selling Quebec loofahs.