Gift ideas for plant lovers
2 minute reading



Categories


Indoor gardening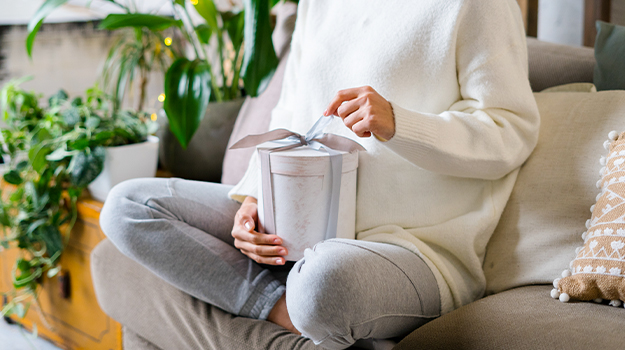 Do you know a gardening lover and you don't know what to buy him for Christmas? Here are some ideas that may inspire you!
1- A brass vaporizer for the interior
With this design vaporizer which can also be used as a decorative element, no more water damage when you water your plants!
2- STIM-ROOT

This rooting powder is perfect for cuttings and transplanting.
3- An original flowerpot
Not only will it be a perfect opportunity for the person to whom you are giving it to repot their plant, but it will add a harmonious touch to their decor.
4- A book on horticulture
There are several books on the market dealing with plants, flowers and plants. In addition to being educational, reading will allow the person receiving your gift a moment of relaxation.
5- Pearlite

Perlite is very light volcanic glass that optimizes aeration and drainage in addition to promoting root development. The plants of the person you give it to will be grateful!
6- Indoor Plant Grow Light
Some plants need more light during the winter season to optimize their growth or flowering. Some lamp designs are understated and blend well with most decors.
7- Macrame suspension
Very trendy, a macrame suspension will enhance the decor of the person to whom you offer it in addition to encouraging a craftsman in your region.